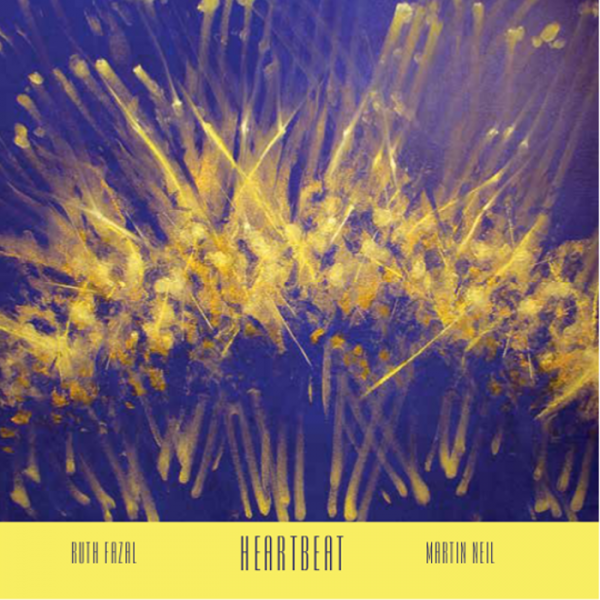 "Heartbeat" is a unique collaboration between Ruth and percussionist Martin Neil.  Ruth and Martin have played many times together over the years, and always there are those spontaneous moments that happen in the music.  This CD is an attempt to try and capture some 'spontaneous moments' as they were in the studio this past summer, in Tel Aviv, Israel.
"None of the music was 'pre-planned' – and we were totally amazed at what happened.  I personally love this CD.  I love the freshness of it, and the energy and drama that the percussion brings to the music" – Ruth
The first track on the CD – " Heartbeat 1″ is full of joy, and as the percussion begins it seems as though the violin is running to keep up with the rhythm. It's an interesting rhythm…… can you identify it?   Then it moves into a more straightforward beat, and the piano joins the drone of the violin as the music seems to dance!   Lots of fun!!!