Ruth Fazal and Gil Pentzak are ready to bring the NOW experience to your community!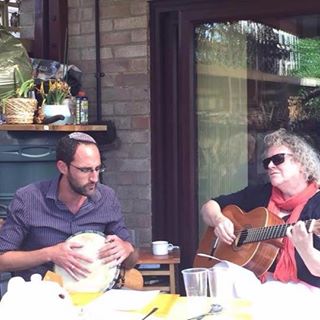 Usually beginning on a Wednesday evening and ending after Shabbat on a Saturday evening,  these unique days give us the opportunity to learn together, grow together, and take part in what God is doing in these, as He is drawing us into this special relationship with one another as Christian and Jew, where we are fully able to be ourselves .  Our time together is a wonderful combination of conversation, worship, and, with Gil's help, studying the scriptures through the Hebrew language, and thus gaining a deeper understanding. Gil is a wonderful communicator, and Ruth brings her special touch to the worship, through song and through her violin.  Their conversation with each other is both deep and light….drawing everyone into a relaxed atmosphere where we fully allow each other the space to be who we are.
Make sense?   If you are interested in inviting Gil and Ruth to come to your community and would like to know what is need in order for that to happen, please contact us at
In the past few years we have led several 'Mini NOW Weeks' in England, and one in Australia.  We would be happy to come to your community.