EZEKIEL OUT OF EXILE

The prophet Ezekiel was in exile in Babylon, when he had the vision of the Valley of the dry bones.
'Ezekiel Out of Exile' was composed by Ruth Fazal in 2016/2017, while Ruth Fazal was in a time of exile. The composition was completed in the Spring of 2017 and recorded in the Fall.
Thinking of her audience, and of how to help her listeners enter into the vision more deeply, Ruth created an interpretive film, as an accompaniment to the music.
It is this spectacular combination of music for choir, symphony orchestra, and soloists that, together with the film,that we are planning to bring to the concert halls of Jerusalem, Haifa and Tel Aviv in October 2022.
Ezekiel's vision of the Valley of the Dry Bones will come to life. You can be there to experience it!
EZEKIEL OUT OF EXILE
THE FILM
NOW AVAILABLE
in 8 different languages!
ORDER NOW!

EZEKIEL OUT OF EXILE – THE FILM
During the concerts in Israel, EZEKIEL – the film, (without sound) will be shown on large screen to accompany the live performances. Images in the film support the music and text that is being sung… Text will be on the screen in Hebrew and English
EZEKIEL CONCERT TOUR
The concerts in Israel are being planned to take place in the Fall of 2022.
Dates TBA
Jerusalem, Haifa,
Tel Aviv
more

Ezekiel Out of Exile is a reminder of God's promises to His people Israel, and of His faithfulness to fulfill His promises as spoken in His Word. We hope that many will attend the performances, both from Israel and from around the world. The vision of 'dry bones coming to life' is a timely message in these days, and it will be a great privilege to declare this prophetic word in all of Israel. Ruth Fazal's composition for two soloists, choir, symphony orchestra and film, brings Ezekiel's vision of the 'Valley of the Dry Bones' to life. Psalms 137 and 126 provide the prologue and the epilogue of this exciting new work which is full of the drama of life coming out of death.
Performances will take place in Israel in the Fall of 2021.
The tour will include admission to all three concerts and the dress rehearsal as well visiting many wonderful places in Israel.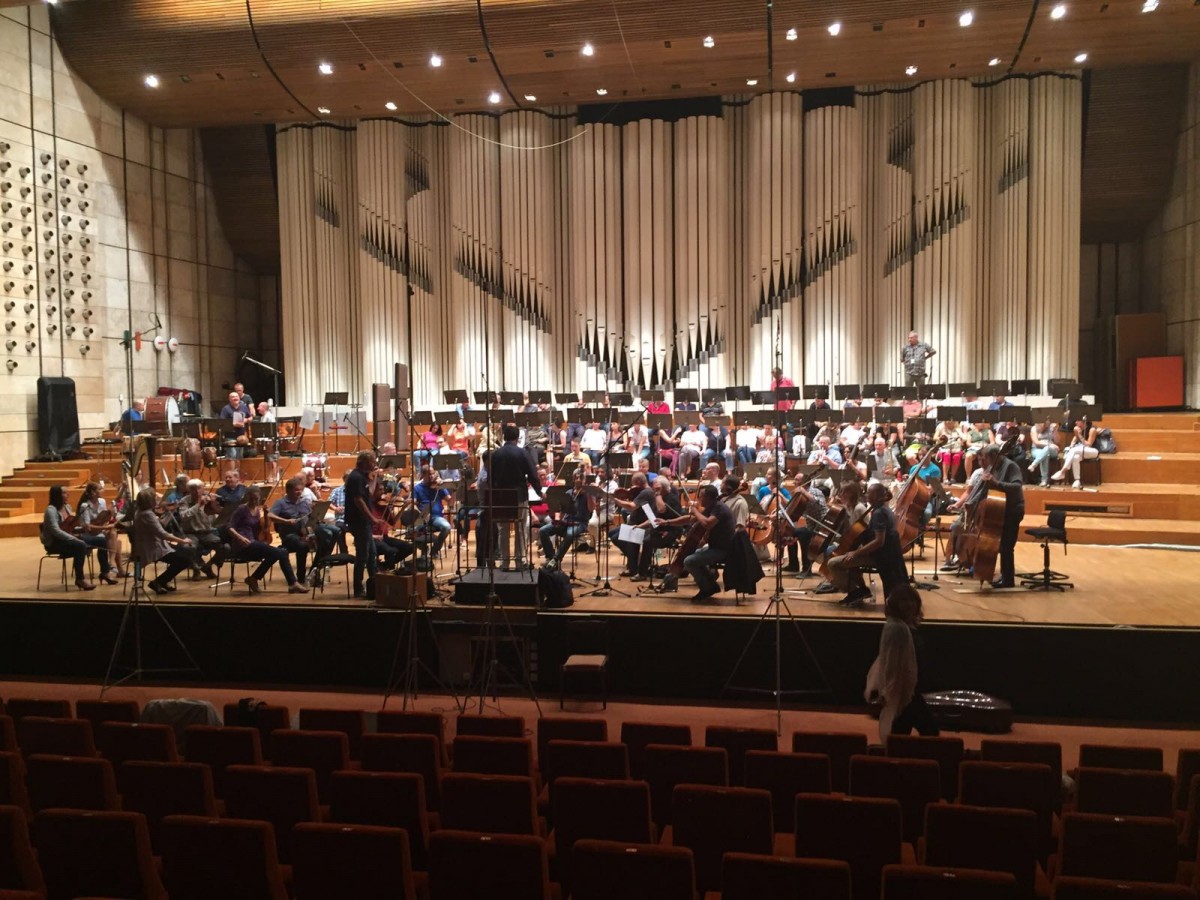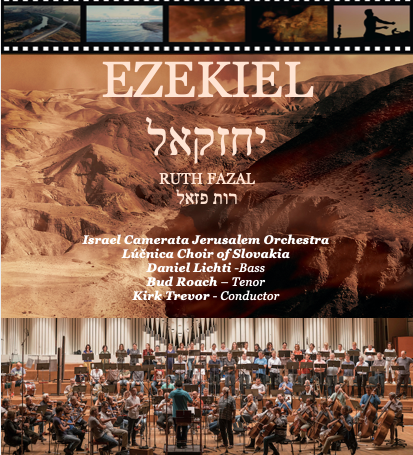 * Please put me on your 'Interested' list

Make sure you answered the final 'anti spam' question. We will be in touch with more details in the near future
Extend your visit to Israel?
Stay on for an extra week, and join Ruth Fazal & Gil Pentzak for 'No Ordinary Week in Jerusalem' Nov 8th-15th 2020.
More about NOW in Jerusalem...
BUDGET – $300,000 US
The performances of 'Ezekiel' in Israel will not be just a concert, but an 'experience', using film….and more! Everyone who lives in Israel, or who has a deep love for Israel needs to experience this piece.

IF YOU ARE A FOUNDATION OR COMPANY, AND WISH TO MAKE A PRIVATE DONATION, PLEASE BE IN TOUCH DIRECTLY
att. Sharon Dafoe  ezekieloutofexile(at)gmail.com

*Tax receipts are available to Canadian residents only at this time.